From the start, they were very responsive and made sure everything was taken care of for me despite me not knowing a thing about fences!! The crew showed up early every day from day 1 (including Saturday AND Sunday!!) and didn't stop working until the early evening, rain or shine, and in the colder temps (30-50 degrees). It took them only 6 days from start to finish (including removal of my old rotting fence). On areas where the grade changed significantly, I watched these guys take apart the panels and put up some pickets one by one AND custom cut the pickets in order to make sure everything lined up properly. All the guys knew my biggest reason for this fence was to make sure that my puppy had a place to hang without escaping the yard and they nailed it!!! I cannot get over the quality of their work and how fast they moved along. This is the only company I will ever call to install any kind of fencing. You can't beat their quality, nor the price. My backyard feels like a private sanctuary now and I love love love it!! Thank you Ben!!
Southern Maine Fence was such a great company to work with! Everyone I talked to was professional, helpful, and just easy to get along with. Someone came out to give me a quote in a timely manner and people were out to start the fence within a few weeks. They did a great job fencing in my front yard which was super rocky underneath the soil. I highly recommend them for any of your fencing needs!
After making the first phone call, Ryan had someone out, who gave us a quote right away. His team was professional, friendly, conscientious, respectful with such attention to detail. The fence is not only beautiful, but it is solid…top notch construction. I would not hesitate to use them again.
Great fence company. Other companies wanted 3-5 thousand dollars more for the same job and wanted to schedule me next year. SMF gave me a lower price and came within the month. A+
Ryan and his workers were awesome. There were some issues and we ended up needing more fence than we originally thought. Ryan quickly got the materials and the workers came two extra days to finish the project. We are very happy with their work and love our new vinyl fence!
From beginning to end, dealing with Ryan, Jason and Brian was a complete pleasure. In addition to being helpful, personable and respectful of our property they demonstrated both skill and perseverance! It was a treat to have met them! The job was done in a most timely fashion and the installation reflected regard for high quality and efficiency! I highly recommend a southern Maine Fence Company!
Ryan was very friendly, responsive, professional, and easy to communicate with. He and his crew were efficient and they got the job done within a few weeks of me calling him.
Ryan Responded to my inquiry quickly. He came and gave me a very fair quote compared to 2 other companies in the area. Agreed and actually did install the fence within 3 weeks, which if anyone has tried to have a fence installed recently understands in UNBELIEVABLE! Materials are top quality and Ryan and his crew were very respectful and professional throughout our fence installation. We will definitely be calling again in the fall to fence in another area of our property. Would highly recommend using this company for all your fencing needs!
Not only did Ryan and his crew do an amazing job, but they returned every phone call, showed up when they said they would and adapted to changes I requested without making them into a big issue or jacking up the price. I recommend this team without a hesitation, their professionalism, workmanship and attention to detail far exceeded my expectations.
I will say, I was hesitant because it is a relatively new outfit, other fence companies I called said they couldn't get to my job for many months or next year, or simply didn't return calls, so when Ryan said they could do the job in about 3 weeks I was afraid I was getting scammed…. but they were true to their promises and did an amazing job.
My fence looks great and it makes my yard look about 100 times better.
Don't hesitate…!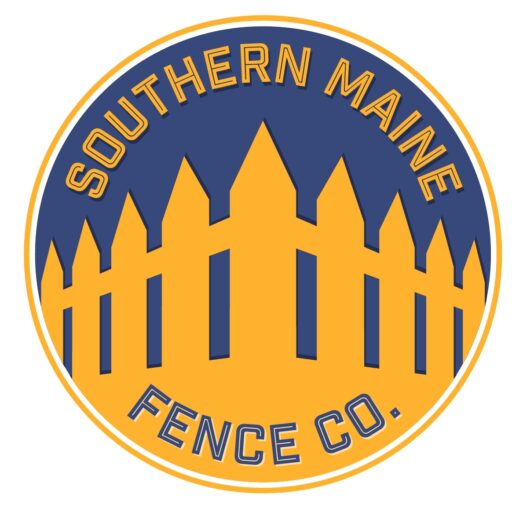 (207) 400-0465
Call or Text